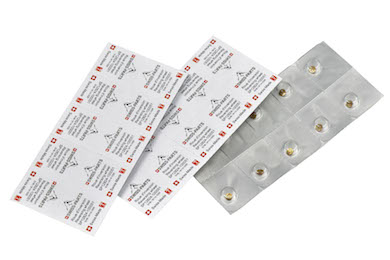 Swiss-Parts has the privilege of supporting many customers all over the world.
Swiss-Parts uses the best available packaging to guarantee optimum protection of your components. Swiss-Parts products are packaged individually in a blister pack or water-proof bag, both of them containing anti-corrosion agent as a matter of principle.
It is thus guaranteed that you receive the components in a perfect condition and can even store them safely in for future use.
The individual packaging (in blister packs) offers enhanced protection of each component as well as additional benefits as regards storage, inventory control and the staggered use of the components over time.