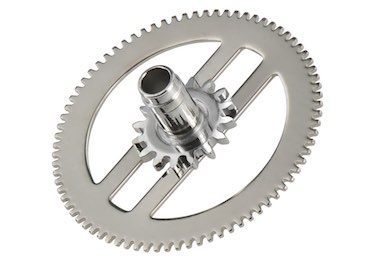 Swiss-Parts offers a large variety of components being compatible with the parts of the movements made by Switzerland's leading watch manufacturers.
Based on our know-how and the technical expertise of our watchmakers, Swiss-Parts can offer the exact components that are essential for the repair, modification or creation of the most diverse watchmaking products.
Our simple, yet comprehensive website allows you to efficiently select the components you need. Every item is presented in a comprehensive manner, with extensive information such as the interchangeability between movements, main dimensions, etc.
Finally, Swiss-Parts products are designed and manufactured in a way that they can most easily be incorporated in an existing movement, without requesting any further expensive work. Wherever possible, our products are pre-assembled, epilame-coated, or prepared to be ready for use.